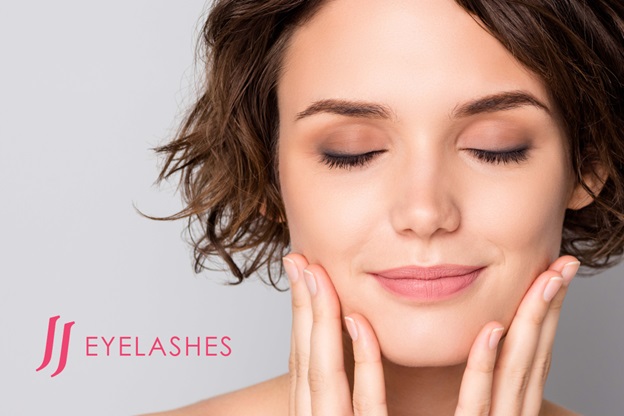 Congratulations on your engagement. We know how exciting this period is, and also appreciate how stressful it can become.
After months of planning your wedding, D-Day is around the corner. However, there are a few beauty treatments and services to consider before walking down the aisle. And yes, Wedding Beauty Eyelash Extension should top the list.
Eyelash extensions are getting a lot of attention lately and for a perfect reason. It gives you a full, defined makeup, making it easier to wear with minimal effort. Even better, eyelash extension enhances your overall beauty look on your wedding day.
Here's what you need to know about eyelash extensions.
1.   Get Them Done Early
While eyelash extensions are painless, they take time; at least two hours to apply. Thus don't expect to have your eyelash extensions done on the morning of your wedding.
Timing isn't the only reason why this is a bad idea. You need to get a test run to see how the lash extensions look and ensure you don't react negatively to the glue. If possible, have them done at least a week before the wedding.
2.   Choose a Reputable Salon
If applied properly, an eyelash extension shouldn't damage your natural lashes. Therefore, you need to do a survey or research to get a reputable salon like JJ Eyelashes.
If the salon has a bad reputation or is unsanitary, it can result in major problems including eye damage. To avoid bridal beauty disappointments and nightmares, read online reviews carefully before choosing the salon to go to.
3.   Know-How to Look After the Extensions
Yes, you have the eyelash extensions on, how do you look after them? First, don't make them wet for the first 24 hours. But that's not all, unlike natural lashes, lash extensions require more attention. You cannot use a makeup remover to scrub at them.
Check for cleansers that are formulated to be safe with the extensions. Steer clear of oil-based cleansersas they weaken the glue causing the extensions to fall prematurely.
Also, when removing makeup, wipe downwards to avoid disturbing the lashes.
4.   How Long Will Eyelash Extensions Last?
Lash extensions have the same life cycle as the normal eyelashes of up to six weeks. They fall out with the natural lashes within two to three weeks.
Therefore, if you are going on a honeymoon immediately after the wedding, the lash extensions will last through the holiday. This is a great bonus.
5.   Get the Best Eyelashes for You
When wearing eyelash extensions, lean towards the natural look. Yes, you want to look a bit thicker and longer. Alternatively, you can opt for curled lashes depending on the shape and size of your eyes. Follow your instincts and stick by what you like.
Remember, the more you ask people for opinions on lashes, the more confused you get.
Conclusion
As a bride, you have a serious vision of how you want your wedding day to be. Chances are, you have everything planned up to your eyelashes. Ensure you get the right eyelash extensions done in a reputable salon for extraordinary results. To know more about eyelashes, visit Flutter Habit